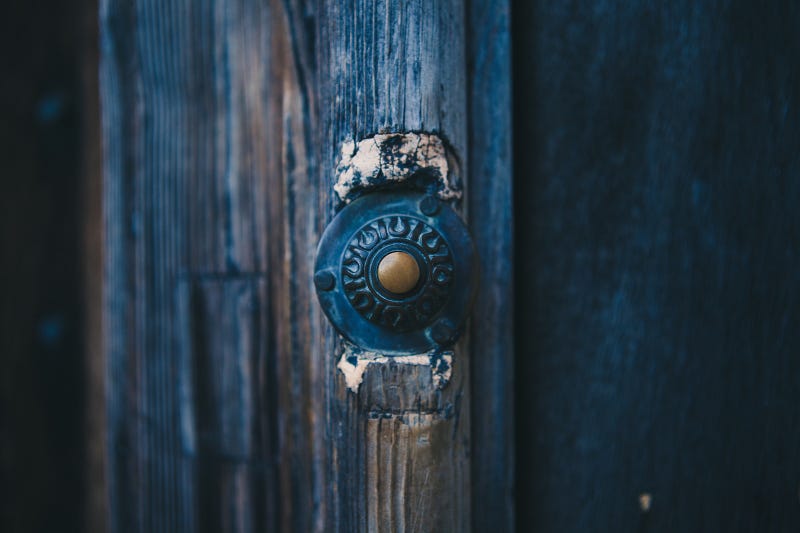 Ding-dong, son.

Your doorbell's ringing. (A doorbell of opportunity.)

What do you think is at the door? (The metaphorical door, I mean.)
It could be the mailman. (So to speak.)
OR IT COULD BE $150. (A very real, not-metaphorical $150 in American currency.)
To answer the door, take the short survey to the left, send your answer to the last question, along with a metaphor of some kind, to surveys@gawker.com (subject line: "Doorbell") and you might win $150 as a Visa gift card.
Ding-dong.
Contest Rules
Standard contest rules apply. Only open to US residents. If the survey link is not working, you can still enter by sending your metaphor to Gawker Media, Attn: Doorbell, 114 Fifth Ave., 2nd fl., New York, NY 10011. This contest began on 10/10/16 at 12pm Eastern and ends on 10/30/16 at 11:59pm Eastern.
Photo by Image Catalog.